With the nice weather finally arriving in Quebec, it's the ideal time to enjoy your favorite summer activities.
At Concept GEEBEE, the beginning of summer means a production rush, but also new opportunities for GEEBEE tours! And the good news is, in addition to being allowed in most parks and national parks, the GEEBEE is authorized on all bike paths in Quebec! Our vehicle is regarded as an electric bike and therefore can circulate freely on bike lanes.
The GEEBEE has bike-like dimensions which means it doesn't clutter up bike lanes and makes it easier to share the road with other cyclists.
With a battery life of over 50 km, you will definitely be able to plan trips of over 2 hours on a single charge. In short, it is the perfect opportunity to discover the beautiful bike paths of Quebec in a different way!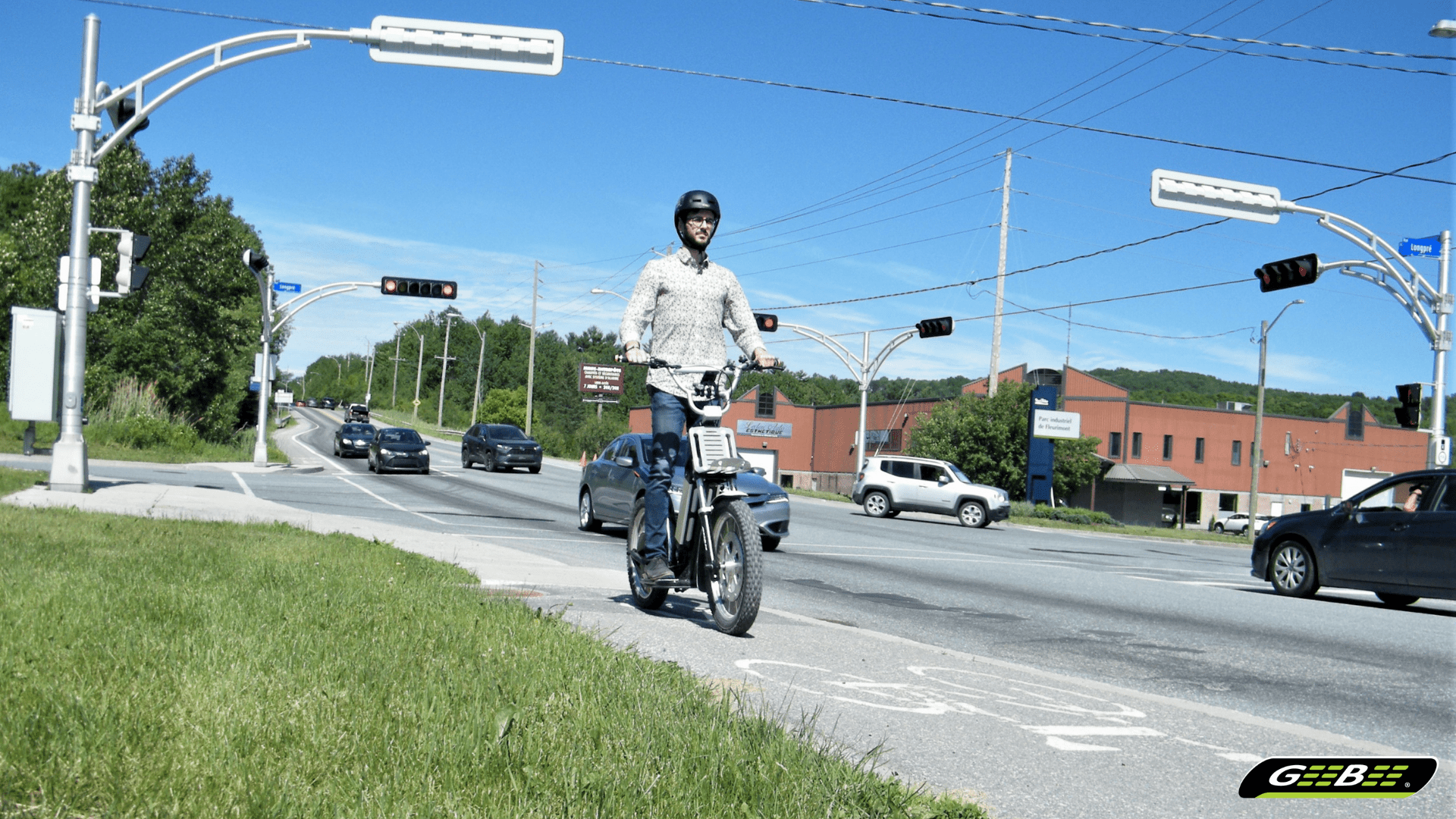 Greater Montreal Bike Paths Map 2021
For the summer season, Vélo Québec, partnered with the cities of Montreal, Longueuil, and Laval, as well as with the ARTM (Reginonal Metropolitain Transport Authority) to create a map of all the bike paths in the Greater Montreal area.
The map includes more than 3 000 km of bike lanes from Montreal to surrounding areas, with the Oka-Mont-Saint-Hilaire trail and la Route verte. It also features bridges with bike authorized access, the types of bike paths and even tourist attractions.
You can get the map in a paper version at the Maison des cyclistes and in most sports and outdoor stores. You get also get a free online version here.